Reading is the best way to the world. In celebration of the 26th World Book Day, the YMCA is integrating reading into its volunteer and community service programs to enjoy reading with the people it serves.
Holding hands with the visually impaired, listening to a good book together
On the occasion of April 23, World Book Day, Guangzhou YMCA volunteers accompanied a group of visually impaired people to Guangzhou Langsound Book Co., Ltd. Besides the visit, they also acted as "product experience officer" to enjoy the happiness brought by audio reading and participate in the upgrading and optimization of accessible reading products and the specific work of audio book recording.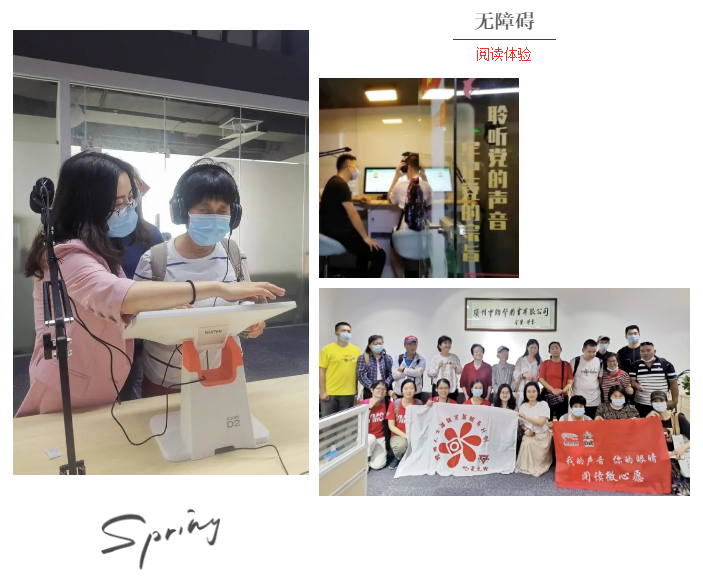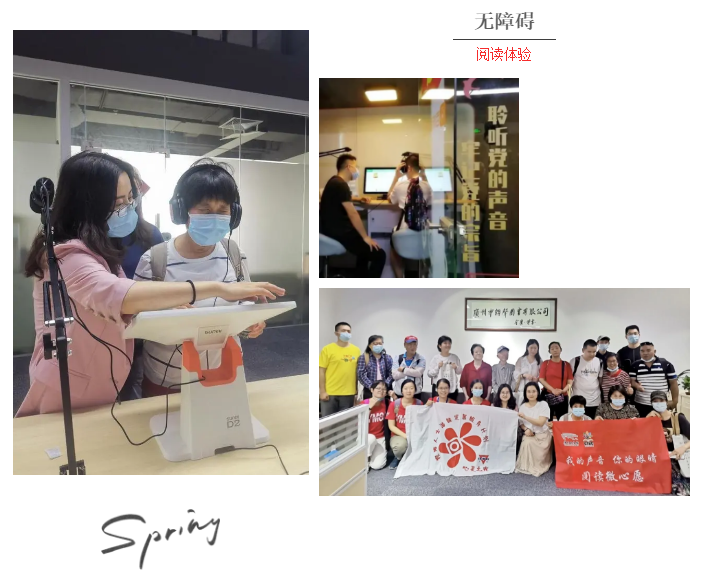 This activity is one of the "Yangcheng Reading Month" series activities of Guangzhou Library. It is co-organized by Guangzhou YMCA Volunteers' Federation. It aims to promote reading among all the people, pay attention to the reading needs of the visually impaired, and promote "barrice-free reading".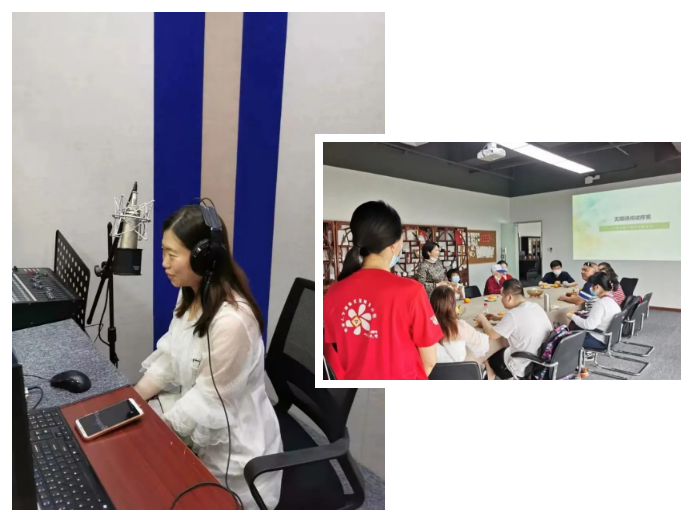 After the activity, the visually impaired reader Gao Weixiong took the initiative to share in the group, "Although the activity experience time is very short, but let us feel the wonderful and meaningful audio reading, greatly improved our interest in reading and learning!"
"Heart Impression" Exploring the History and Culture of Shek Wai Tong
Known for its "beautiful water, fragrant flowers and thick tea", Shek Wai Tong contains a long and unique historical and cultural heritage. On the occasion of the 26th World Book Day, social workers launched a five-session "Heart Impresment" historical and cultural exploration group to guide the visiting children to taste the history and culture of Shek Wai Tong with various forms, including fun games, parent-child reading together, marking cards, flower arrangement experience and postcard making.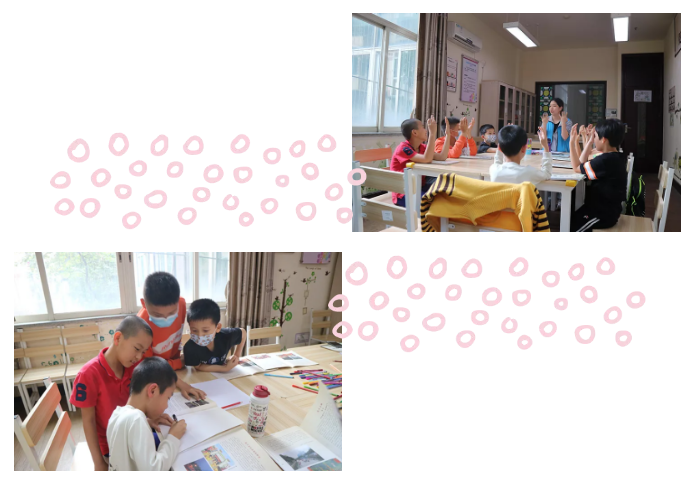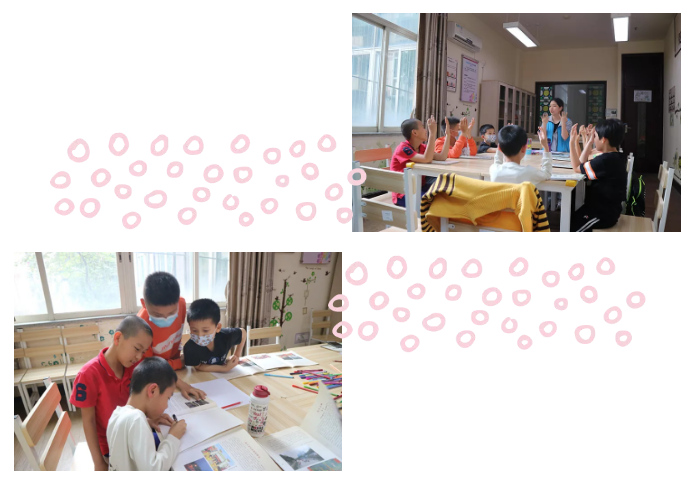 On April 10 and 17, social workers held two groups. Ten young employees joined the game to share their first impressions of Shek Wai Tong. They also became interested in exploring the history and culture of Shek Wai Tong after reading an article titled "Why Shek Wai Tong got its name", which was led by social workers. With the help of social workers' sharing of parent-child reading skills, the parents and their children read "Folk Stories of Shek Wai Tong" together, which deepened their understanding of the history and culture of Shek Wai Tong. Social workers encouraged the children to make reading notes, arranged outings, let the families shuttle through the Lingnan Flower Market, exchange and interact with local residents, to help them deeply experience the unique culture of Shek Wai Tong.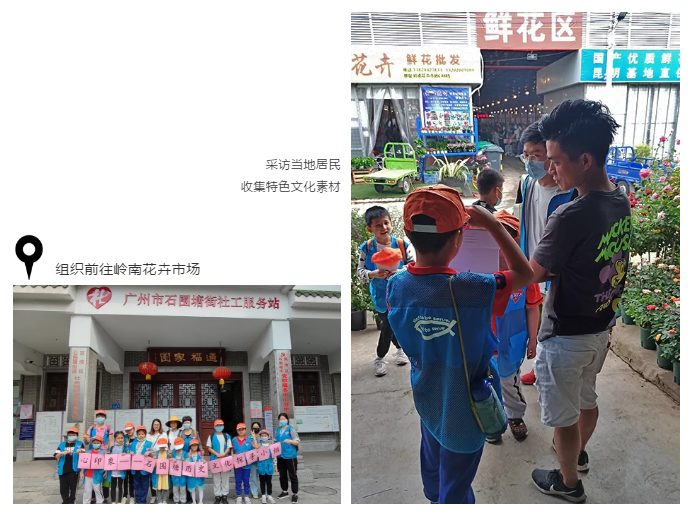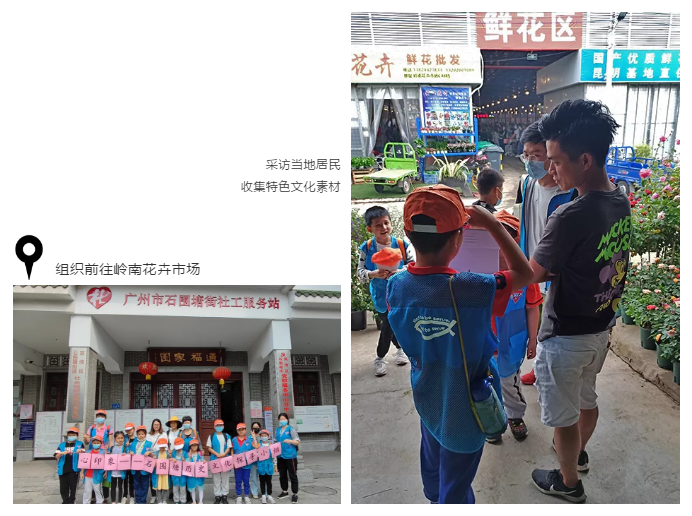 The wonderful group activities are well received and strongly supported by the participating families. The following three groups will help them better integrate into the Shek Wai Tong family, cultivate their sense of "ownership" and add vitality to the dissemination of community culture.